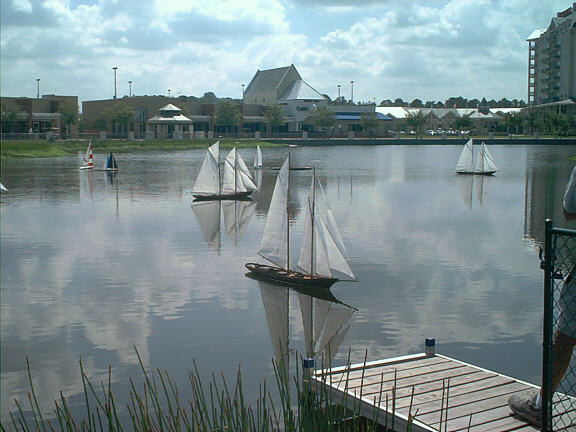 Even though winds were very light these schooners were still able to beautifully sail around the pond.
I have many more pictures from this regatta. Too many for this web page. If you are interested in seeing some of them you can email me at wmcneal@ilnk.com and I will email them to you directly.
I hope you can make it to our next multi club regatta. Please check our special events page often for more info!